Congratulations
to our winning artists!
Meet our show judge:   Marcia Pensa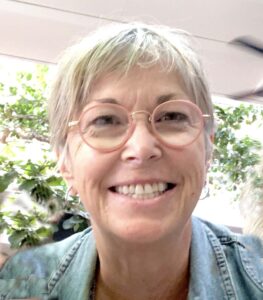 Marcia Pensa has worked in a variety of different media throughout her career as an artist and instructor.  As a high school Visual Art teacher for 35 years in the Thames Valley Board as well as other boards, her teaching style has focused on encouraging young artists to enjoy the process of art while gaining skills in many mediums.  Art history holds a particular passion for Marcia.
Assessing and evaluation has been an important component of the school system at the high school level. Marcia believes it is critical in directing students to pursue skills and mediums that best fulfill their creative goals.
Currently Marcia is President of the Port Stanley Art Guild, President of the Association of Port Stanley Artists (APSA) , Web Communications for the St. Thomas Art Guild, one of four organizers for the annual Off the Wall Art Show and exhibits her work at the Art Emporium in Port Stanley, as well as in various 'calls for artist' shows in the London area.  Supporting art and artists is at the heart of what she does.
Marcia has won numerous ribbons for her work in the guild shows and continues to evolve her style in the medium of oil.  She is honoured to participate as judge in the London Community Artists Show & Sale.
Contact: ma*********@gm***.com
Our November Art Show Judges Choice Winners
Our September Art Show Judges Choice Winners