We are a group of artists from London, Ontario or surrounding area who meet once per month. In addition, we hold one or more art shows (due to pandemic we are currently holding them online). If you would like to know more about any of our artists, events planned, or would like to know more about joining LCA, please contact us!
The purpose of the London Community Artists:
To share in the appreciation of original art;
To provide opportunities to develop artistic techniques through encouragement, discussion, study, experimentation and practice;
To provide opportunities to increase knowledge and skill through guests, excursions, forums, workshops and events;
To act as a support group with a common interest in the art world;
To increase public awareness of art in the London and Surrounding Areas through various media and public relation
"The World Around Us"
Art Challenge
Congratulations to our two co-winners
Dianne Fleming and Karen Cullaton
The September 2021 Art Challenge topic was "The World Around Us" and we had 6 entries.   After 2 rounds of voting, we still had a tie: Karen Cullaton and Dianne Fleming were selected as co-winners! An honourable mention was given to Susan Boudreau Ryan! There were 26 members in attendance. Congratulations to everyone who participated!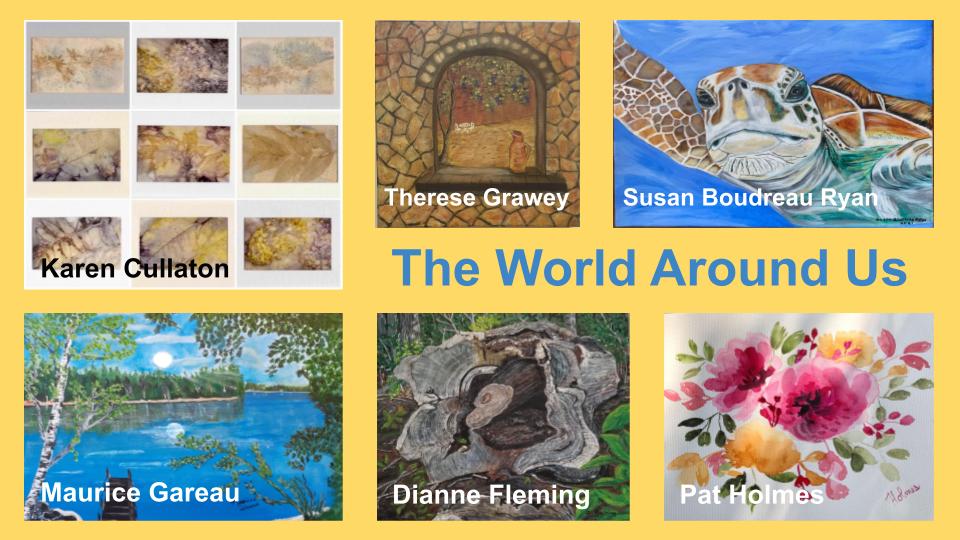 Judges Choice Artwork from 2019 Show.