London Community Artists
Art Show & Sale

Mark your calendar!  Our next show will be held on November 2nd, 3rd and 4th!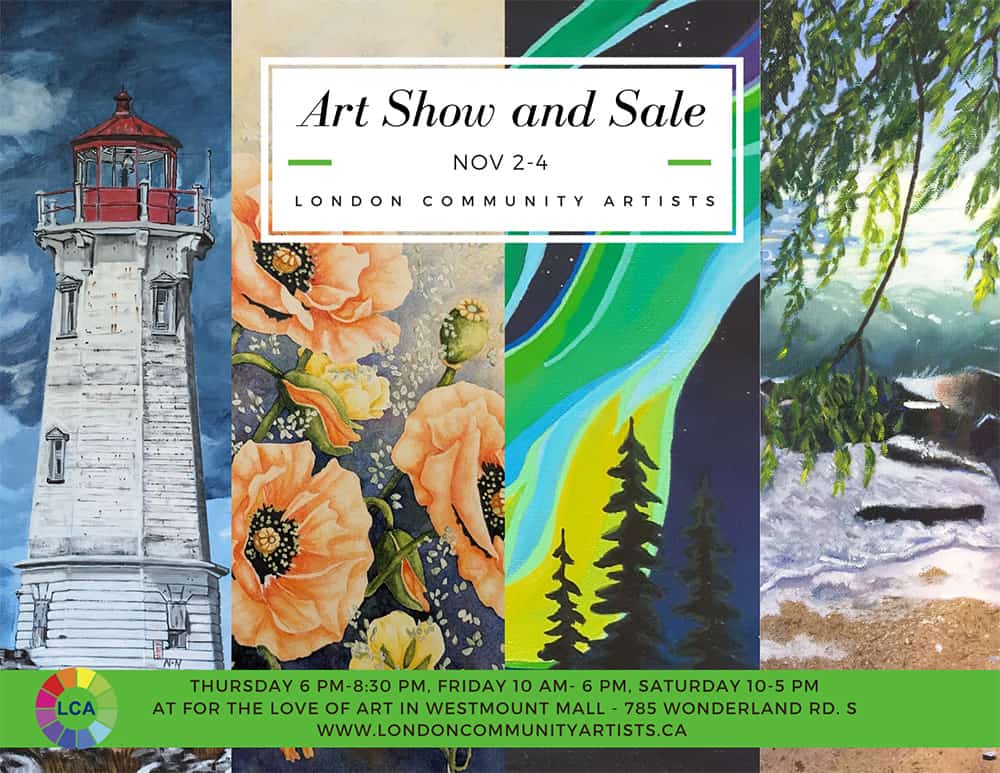 Did you know we have a our gallery at Cherryhill Village Mall has been expanded to 8 display cases now? Have a look the next time you are in the mall!  The display is in the corridor located next to Shoppers Drug Mart heading back towards Bulk Barn and the Passport Office.  We rotate the display every 5 weeks with between 8 and 16 artists at a time.  With 75 members, there is always a variety of beautiful art to admire. Visit in person or view online at our
Photo Gallery
.  If you see something you like, feel free to contact the artists via their Artist Profile page.  All the artists pages can be found
here
.  We would like to thank the management at Cherryhill Village Mall for this opportunity to showcase our amazing artists!
September 2023 Art Challenge
Topic:   Self Portrait

Congratulations to Nivitha Bhaskar who was selected winner by our members this month!   Second place was Leann Wheeler.
About London Community Artists
We are a group of artists from London, Ontario or surrounding area who meet once per month. In addition, we hold one or more art shows (due to pandemic we are currently holding them online). If you would like to know more about any of our artists, events planned, or would like to know more about joining LCA, please contact us!
The purpose of the London Community Artists:
To share in the appreciation of original art;
To provide opportunities to develop artistic techniques through encouragement, discussion, study, experimentation and practice;
To provide opportunities to increase knowledge and skill through guests, excursions, forums, workshops and events;
To act as a support group with a common interest in the art world;
To increase public awareness of art in the London and Surrounding Areas through various media and public relation