Art Show & Sale 2021

Thank you to our patrons and all those members involved in the planning and implementation that made the 2021 Art Show & Sale a huge success!  Our artists appreciate your support!

Thanks you so much to all those who purchased artwork from our talented artists at our show!  You can continue to support all of the artists by clicking the 'Meet our artists' button at right.  Fill in the contact form on their individual profile pages to ask them a question!
Our judge this year was Barbara Shaw and her choice of 10 Judges Choice winners have now been named!  Please take a look at our winners and their artwork.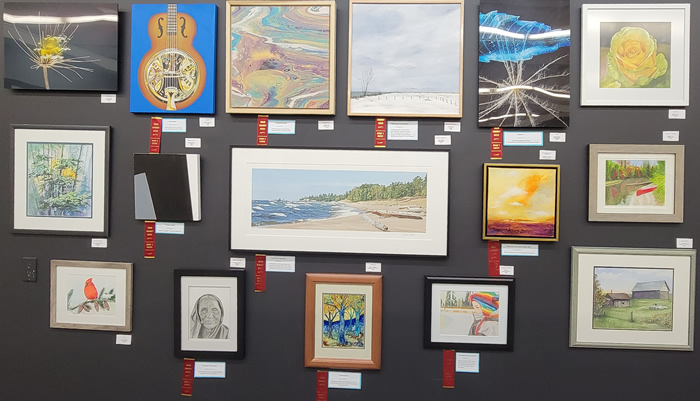 We are a group of artists from London, Ontario or surrounding area who meet once per month. In addition, we hold one or more art shows (due to pandemic we are currently holding them online). If you would like to know more about any of our artists, events planned, or would like to know more about joining LCA, please contact us!
The purpose of the London Community Artists:
To share in the appreciation of original art;
To provide opportunities to develop artistic techniques through encouragement, discussion, study, experimentation and practice;
To provide opportunities to increase knowledge and skill through guests, excursions, forums, workshops and events;
To act as a support group with a common interest in the art world;
To increase public awareness of art in the London and Surrounding Areas through various media and public relation
"Fall Glory" Art Challenge
Congratulations to our two co-winners:
Tamara Shturba and Nanette Thierry
Tamara Shturba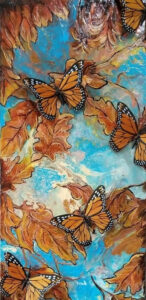 Nanette Thierry
The October 2021 Art Challenge topic was "Fall Glory" and we had 11 entries. Again, there was a tie! Tamara Shturba and Nanette Thierry were selected as co-winners! Congratulations to everyone who participated!
Judges Choice Artwork from 2019 Show.