London Community Artists Workshop – May 2023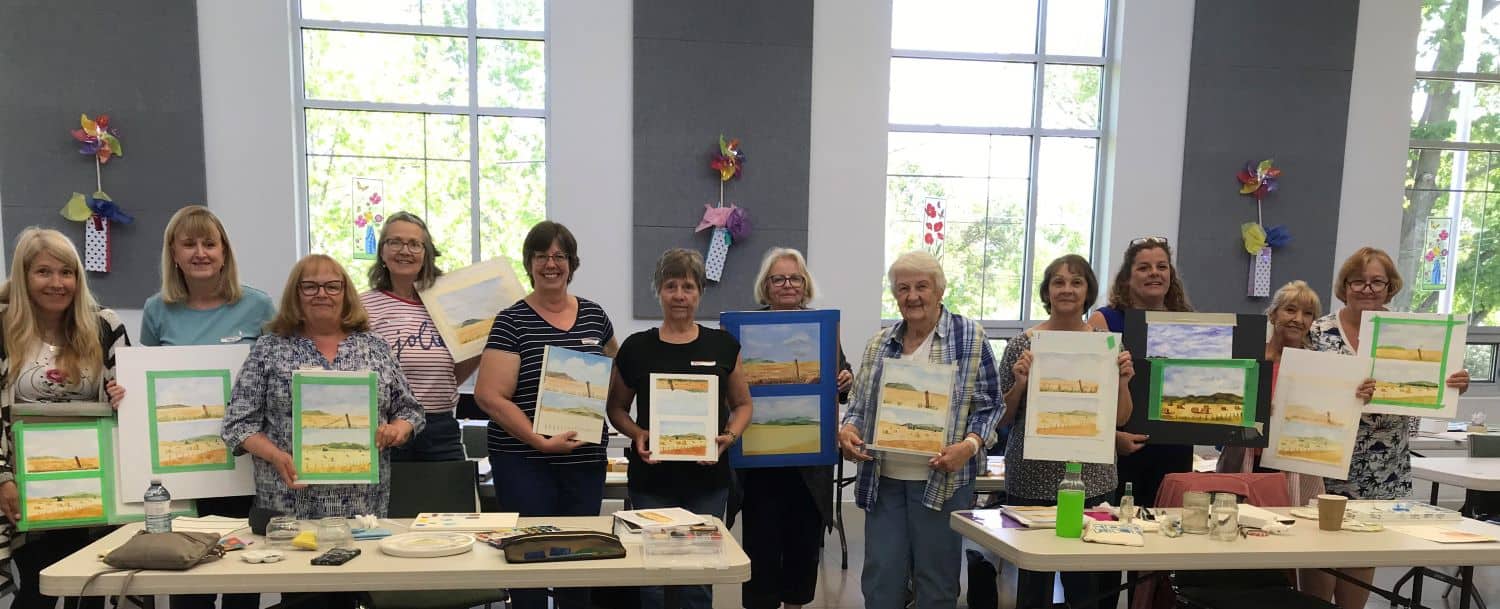 The participants of our May 2023 workshop taught by Carolyn Stone who took us through creating Landscapes in Watercolour.  So many positive comments on our first workshop! 
Events featuring LCA Artists
New LCA Gallery at Cherryhill Village Mall

Now showing:  75 artists on display in Cherryhill Village Mall – ongoing permanent display with rotation of artists throughout the year (every 5 weeks).  Check it out!
London Community Artists – 2023 Art Show

We are planning to hold our annual art show again this year.  Mark your calendars!
November 2nd, 3rd and 4th, 2023
Attention Members – if your work is going to be shown at an event, please let us know so we can promote it on this page and on our social media.  Just let us know!
The following dates are our remaining scheduled meetings for 2023 (subject to change):
July 10, 2023
August 14, 2023
September 11, 2023
October 16, 2023
November 2, 3 4, 2023 ART SHOW
November 13, 2023 (Annual General Meeting) For the Love of Art (at Westmount Commons)
December 2022 – no meeting