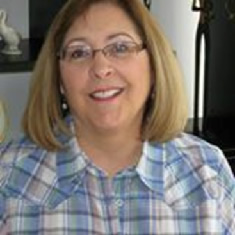 Artist Statement
Born and raised in Montreal, my artistic side developed when I was 17.  I had a wonderful high school art teacher who inspired me.  I bought my first sketch book and drawing pencils and started drawing portraits.
In my twenties, I attended the Museum School of Fine Arts in Montreal.  During this time, I developed a free style with silk screen printing.  I was quite successful at silk screening and sold several of my prints.
Recently, I met a woman who inspired me to get back into my artwork.  After a few lessons with watercolour I was hooked.  I have rediscovered my passion for art and know I will be painting for a long time to come.
My work can be seen at For the Love of Art at 725 Notre Dame Drive in London.  I also participate in the Off the Wall art show in July.
You may visit my Watercolours by Wendy facebook page to view all my artwork.