ENCORE!
London Community Artists Online Art Show & Sale
December 1 - 15, 2020
Patricia Walker
I was a student at Aurthur Voaden Secondary School in St. Thomas where my major was art, from there it was on to Fanshawe College for a year of basic design.  I then discovered I needed a "real job", more to the point a " real paycheck".  So I became an RN in the LHSC Emergency trauma center, and when life permitted I took airbrushing with Caesar Santander, working on murals in downtown London.  I also painted under the guidance of Bejan and Brenda Stonehouse.  Now I am retired and try to paint on a regular basis.  The painting "Thames River" was selected by the city of London to be a covering for a traffic signal box here in the city.  That location has not been disclosed at this time.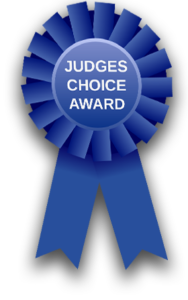 Patricia has won a Judge's Choice Award for her work "Thames River" in our November show. Here are the Judges Comments:
A very effective use of complementary colours – the blues of the sky and water and the oranges of the trees and water reflection. The viewer comes through the forest trees to this dazzling view of moving water – very well depicted here with the plays of colours and reflected light. The softer toned-­‐down far shore keeps it in the distance and does not compete with the water. Love that the foreground trees and rocky area, which are dark, contrast so well with the brilliance of the water. The minimum palette works effectively to unify all these very different areas and textures and the values define the depth levels. Skilled use of medium.
Delivery options: Please contact artist to make arrangements for delivery.