ENCORE!
London Community Artists Online Art Show & Sale
December 1 - 15, 2020
Darrell Hache
I am a longtime artist branching back into abstract art.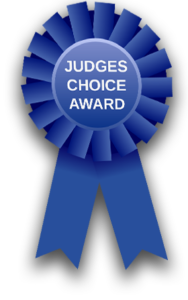 Darrell has won a Judge's Choice Award in November for his work "Abstract 20-2". Here are the Judges Comments:
This work really demands a close examination. It looks like a segmented insect, a plant (such as corn), a tangle of talons, beaks, bones, twigs and unidentifiable forms that work together in providing a very interesting visual. I am reminded of the works of the Cubists and the Futurists in the early 1900's. Subtle and deliberate shading suggest 3D forms, rather than flat shapes, and the lights and darks allow these forms to come forward and recede. The repetition of these forms, plus the monochromatic colour palette, unify the work effectively and keep the eye moving everywhere. A uniquely creative composition with lots of dynamic movement, evident as well in the brushstrokes.
Delivery options: In London will drop off.