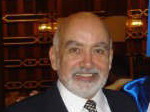 Bio:
Maurice Gareau, Canadian Artist, London, Ontario
"The love of colours, shapes, and forms."
Maurice started dabbling in art in 2017. He is an artist, self taught, working specifically with acrylic paints using many themes and adapting various styles.
As a beginning artist, paintings are inspired from various sources such as personal photos, photos from family members, friends, and internet browsing with lessons from experienced artists.
He especially enjoys painting animals, marinas, old houses and barns, the oceans and lakes, and birch forests, as well as other country scenes.
Commissions are welcome (landscapes, buildings, flowers and epic scenes).