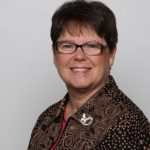 Bio:
"I didn't know I could paint until I tried. Now I can't stop.
That was 10 years ago, before then, I was busy working and raising my family, like so many others. Since I started painting I have learned so much through workshops with a variety of talented teachers, in a variety of mediums. I spend many hours in my studio oblivious to the world as I practice developing my own techniques.
I prefer acrylics, but also use pastels and colored pencil mediums.
I look forward to sharing my art with other like minded folks."