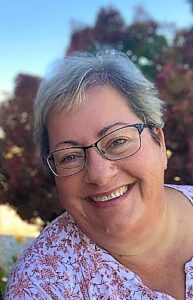 Artist Statement
My name is Jane Thuss and I am a self-taught artist living on a farm outside of Mount Brydges, Ontario, Canada, with my wonderful husband, some cows and chickens and lots of barn cats. Ever since I could pick up a crayon, I've been creating art in one form or another. I now work mainly with acrylic paint on canvas and watercolor paper. My love of nature and vibrant colour is reflected in all of my paintings. When I'm not working as a clinical assistant, I am honing my skills as an acrylic painter.
I've shown and sold my artwork at juried art shows at Gallery in the Grove, Bright's Grove, The Square Foot Show in Port Stanley, The Orchid Show in Windsor and in the Paint Ontario Show in Grand Bend. I do commission works and I have sold internationally.
I love the process of creating a piece of artwork from a blank canvas or paper and my imagination. I am always learning new techniques and my artwork is constantly evolving.
Website:  http://www.janethussfineart.com