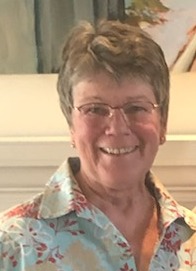 Artists Statement
Carolyn grew up basically in Montreal and Toronto, working in the corporate world.  Then her life changed; she married an Air Force pilot.  After years of travel and living in different parts of the world she has finally settled in Mount Brydges, Ontario. Throughout her travels she always enjoyed the flora and fauna that she saw and wanted to capture these images in paint.
Carolyn first started working with stained glass, then, when she was living in Mexico for a year started painting on T-shirts for tourists.  From there her love of painting grew.
Over the last 16 years Carolyn has taken on-line courses and workshops by well known watercolour artists that have enhanced her understanding and improved her creativity in this very challenging medium.  Carolyn now has the confidence to explore advanced techniques and processes while capturing the beauty, texture and colour around her.
In the recent past Carolyn enjoyed teaching at a college in BC and teaching both private and group lessons.  She has also done several commission pieces.  She looks forward to continuing these activities in her new home area and to continue to grow her skills as a watercolourist.