Meet our show judge:   Barbara Shaw
Today the world is being dramatically impacted, with our environment under life-threatening attack. The paintings I create in my studio are my way of giving voice to these environmental and social issues, the heartbeat of the planet we call home.
My travels in northern parts of the globe and my strong spiritual connection to trees, water, rocks and sky have largely informed the subject of my artwork. I paint the wonders of snow, forest and waterfalls, of blooming fields of wild flowers and the magic of the setting sun.
I paint in bright colours because I want the observer of my artwork to feel the energy in the paint. My paintings can be joyful, celebratory, a tool of warning, hopefully awe-inspiring. Watercolour and acrylic paint my most common chosen mediums. I experiment with paper, wood and textile.
My paintings have found homes in many parts of our world.
Contact information:
Barbara J Shaw
Website – https://barbarashaw.ca/
Email – st************@gm***.com
Telephone # – 1-519-824-2907
Congratulations to the ten winners for our 2021 Art Show & Sale.
The works represent a wide variety of mediums and subjects and is a great representation of the variety of talent we have in our group.  Thank you to our talented show judge Barbara Shaw for making these selections.
If you would like to know more about any of the artists, you can simply click on the individual pieces shown and a new browser tab/window will open.  To view others, please close and return to previous tab.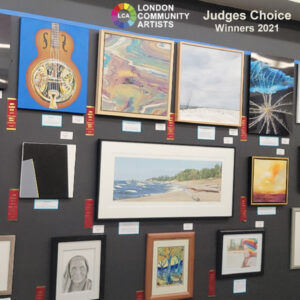 ***SOLD***
Judy Lovell
Turquoise Sand
Poured Acrylic
20" x 20"
Framed
JUDGES CHOICE WINNER
$180
***SOLD***
Karen Cullaton
A Thin Place
Alcohol Ink on Yupo
14" x 17"
Matted and Framed
JUDGES CHOICE WINNER
$150
Ela Kurowska
Alatus
Photography
16" x 22.4"
Acrylic Face Mount with Floating Frame
$650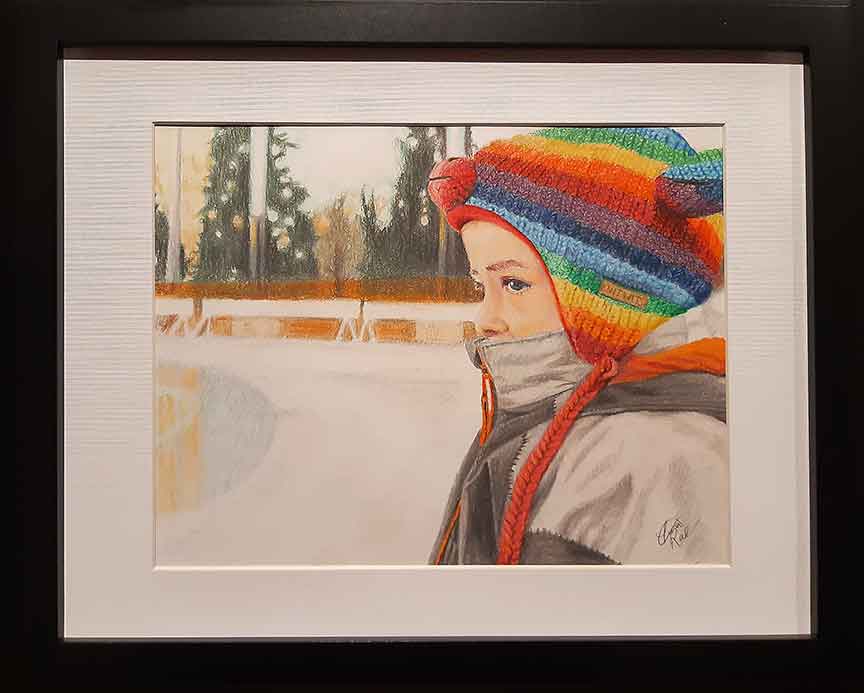 Tina Rae
Waiting for the Zamboni
Coloured Pencil
16.5" x 13"
Framed
JUDGES CHOICE WINNER
$285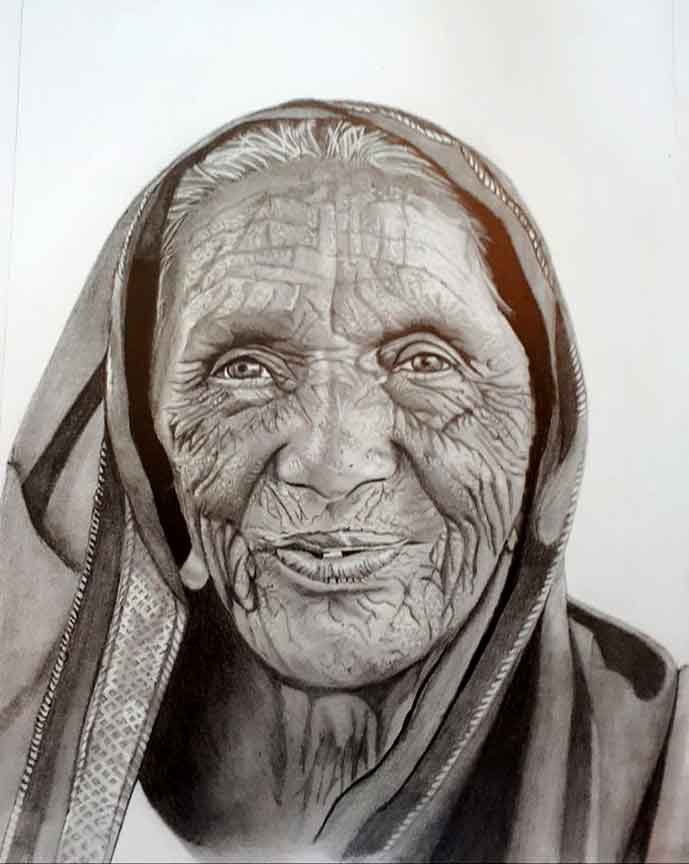 Wendy Jennings
The Eyes Tell a Story
Graphite
13" x 16"
Mat
NFS
JUDGES CHOICE WINNER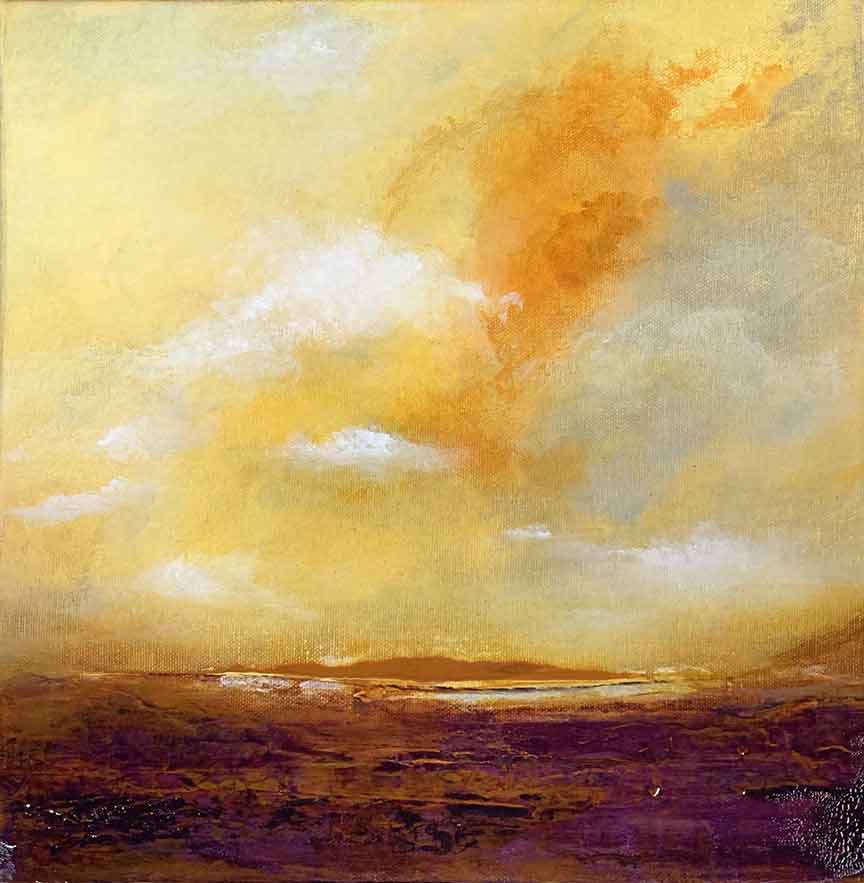 Charlene Tulloch
Have You Seen a Yellow Sky
Acrylic on Canvas
Gold Floater Frame
14" x 14"
$175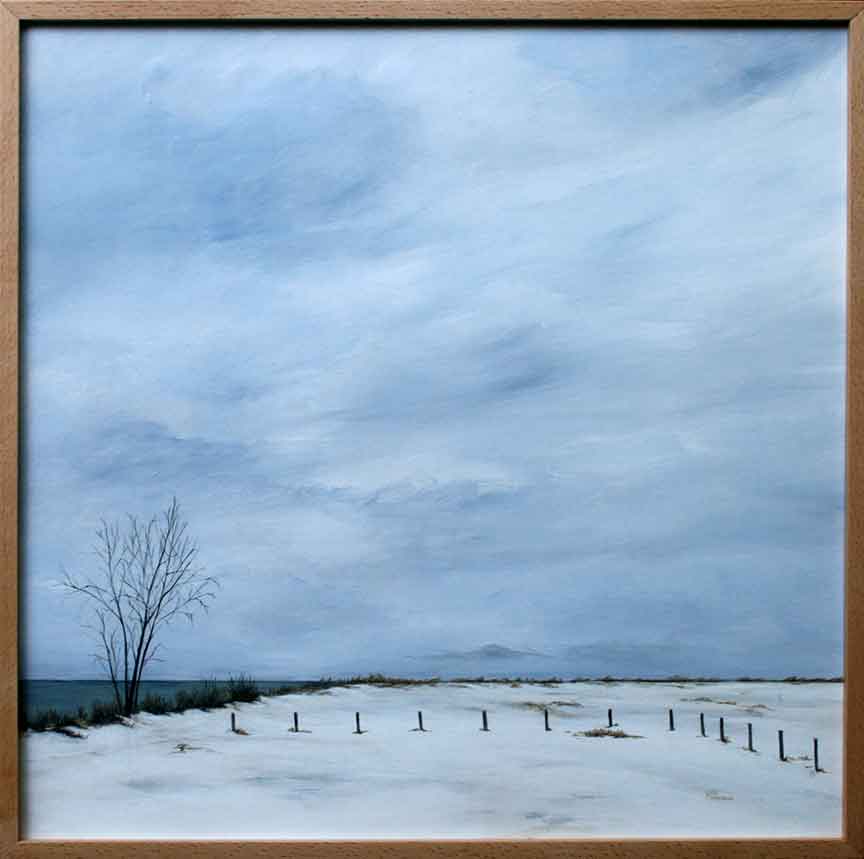 ***SOLD***
Lisa Chiborak
Off Season (Port Stanley)
Acrylic
20.5" x 20.5"
Framed
JUDGES CHOICE WINNER
$250

***SOLD***
Jerry Cutting
Sand River Shoreline #1
Photography
40" x 19"
Framed
JUDGES CHOICE WINNER
$600
Michelle Boyer
Sedona Climb #3
Acrylic
12" x 12"
Birch wood panels with 3/4" depth
JUDGES CHOICE WINNER
$75
Sylvie Verwaayen
Resonator
Acrylic
16" x 20"
Unframed
JUDGES CHOICE WINNER
$368