Currently for Sale
(online show ends on November 14, 2021)
Delivery: Free delivery within 60 km of Dorchester, Ontario. Courier or Canada Post can be arranged at their quoted cost.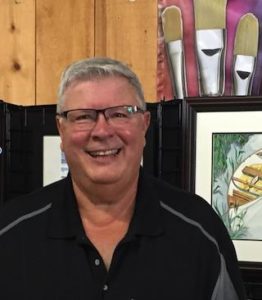 Artist Statement
Bill Stephens is a mixed media (watercolour and ink) artist from Dorchester, Ontario. He was a former police artist, and served as the Secretary of the International Police Artists' Guild.
Bill currently serves as the Vice President of London Community Artists.
My work can be viewed at https://www.billstephenswatercolours.com